ALPHARETTA, Georgia – Sunday marked Alpharetta's first community-wide celebration on June 19, commemorating the full emancipation of black Americans from slavery on June 19, 1865.
The celebration, held in partnership with the United Methodist Church of St. James, featured storytelling, song and dance at Brooke Street Park, just outside City Hall, to honor the history and uniqueness of Black culture throughout the evening. . But just as the seven-hour celebration began on Sunday afternoon, a number of black artists from near and far have set up booths in the park to display and sell the work they have dedicated themselves to.
Rebekah Jackson, an artist and entrepreneur from southwestern Atlanta, brought handcrafted jewelry from their Vigor & Gems business to Brooke Street Park. The jewelry, all made personally by Jackson, came in the form of rings, earrings, necklaces and headbands.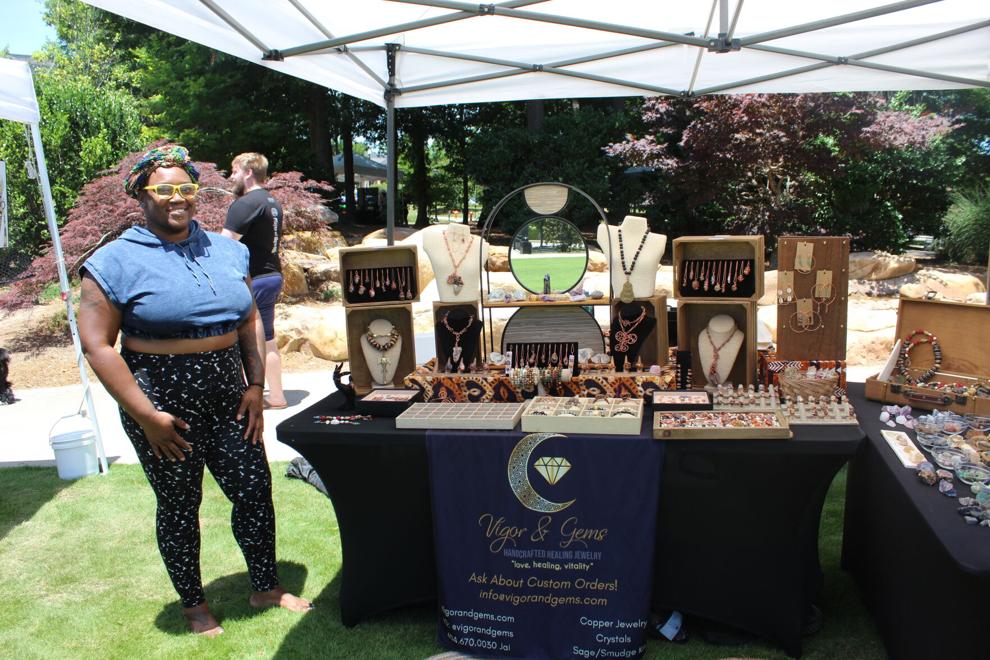 Many of Jackson's pieces were made of copper, while others were made of beads. Some of the pearls were made of crystal, while others were imported from Africa and used materials such as brass, cow bone, wood and glass.
Jackson said the jewelry is designed to harness the natural healing properties of crystals and copper materials. Jackson began making copper jewelry for personal use when they were having problems with pain and inflammation. Soon, Jackson's friends began asking them for handmade jewelry. Four years later Jackson turned Vigor & Gems into a thriving business.
On the theme of Juneteenth as a federally recognized holiday, Jackson said its growing presence in the public mind is a step forward in recognizing the hardships black Americans have faced, but education on the day's story is still lacking. .
"I think it's popularizing something, but it's not educating people about Juneteenth's true meaning and history yet," Jackson said. "Now employees get a paid day off, but are you recognizing the meaning of that day? I think the most important thing is to understand Juneteenth's story and how we are still reeling from the effects of institutionalized slavery. "
Kamon Sherriff, a Stone Mountain painter, illustrator and digital artist originally from California, showcased his artwork that largely fuses African American culture with traditional Japanese culture, depicting black samurai warriors. His booth sold him art prints, T-shirts featuring his artwork of him and even an original coloring book that he illustrated and published.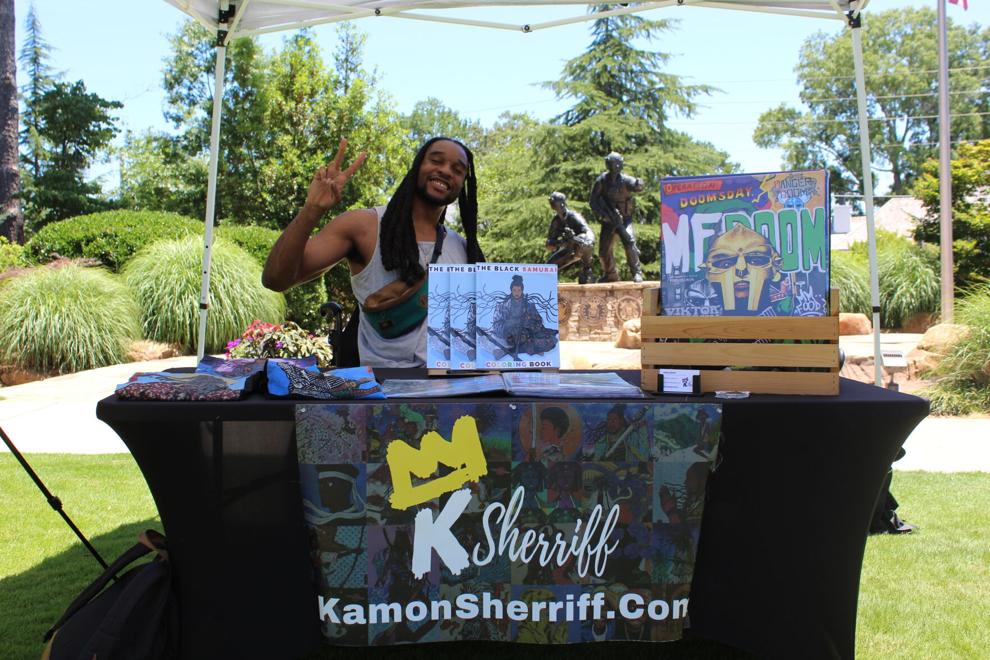 The sheriff said he always enjoyed drawing, but started making art professionally about six years ago. His early art was inspired by Japanese anime and even the more traditional pieces of him still incorporate the fantasy elements that come with it.
"[My art is] kind of just representing blacks in different ways that we may not actually see, "Sherriff said." I think it goes hand in hand with Juneteenth. "
Shellton LaBron, a Statesboro painter, also showed his paintings at the celebration, blending surrealism and abstraction to create eye-catching portraits, many of which he worked for days.
"[Juneteenth] it's another way to show the spirit of America, "LaBron said." It's inclusive for all citizens. Freedom and justice for all. So, it's a great way to recognize people's legacy. "