How to keep your pets safe this weekend | Local news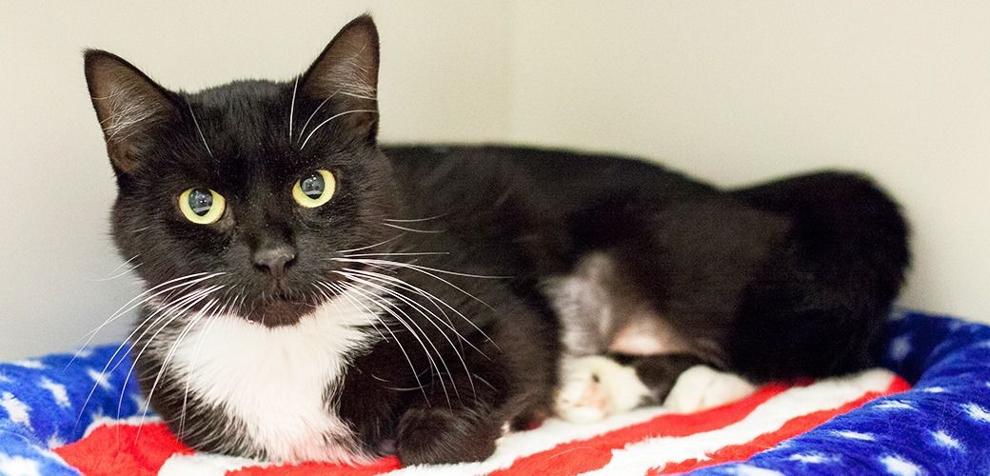 More pets run away during the Fourth of July holiday than any other time of year.
That, according to the Bissell Pet Foundation, is urging pet owners to take precautions this year — not only to keep animals safe and with their families, but also to prevent the ongoing problem of "overcrowding" at animal shelters.
In June alone, 212 strays were taken in by the Harbor Humane Society's animal shelter in West Olive, 28 stays by the county and 25 animal control drop-offs.
"We've been experiencing incredible intakes and low adoptions lately," said Jen Nuernberg, director of marketing for Harbor Humane. "Shelters everywhere are at capacity and struggling."
The hustle and bustle of the 4th of July holiday weekend — and loud noises — add to the opportunity for an animal to get loose.
"Pets are more likely to go missing this holiday season," Nuernberg said. "It's because of the noises, but also the number of activities going on indoors and outdoors, that maybe not using as much caution as usual. It's important to make sure your pet is set up for success and safety.
Nurnberg said the first priority for pet owners is to get their pets microchipped. This service is available at the shelter for $20 and pet owners can visit the shelter at any time to have their pet's microchip number checked.
If pet owners know their pet's microchip number, they can check that the information is up-to-date www.petmicrochiplookup.org.
Other tips for this weekend include:
Keep your pets in the air conditioner. "They'd rather be with you than roasting in the sun," Nuernberg said.
Have water available inside and outside at all times.
Do not feed them "human" food or leave them where alcohol is accessible.
Make sure dogs wear collars at all times. "Even dogs you think won't leave the yard when it comes to the shock and stress of fireworks," Nuernberg said.
Provide your pet with calming elements, placing them in a safe, quiet place with their favorite toys and treats.
"All these little things keep them safe and at home and make a difference in their well-being, and all of the holidays," Nuernberg said. "The community doing everything they can to keep their pets safe and at home and out of shelters really helps us and keeps our shelters open for animals who don't have a home or any other solution."