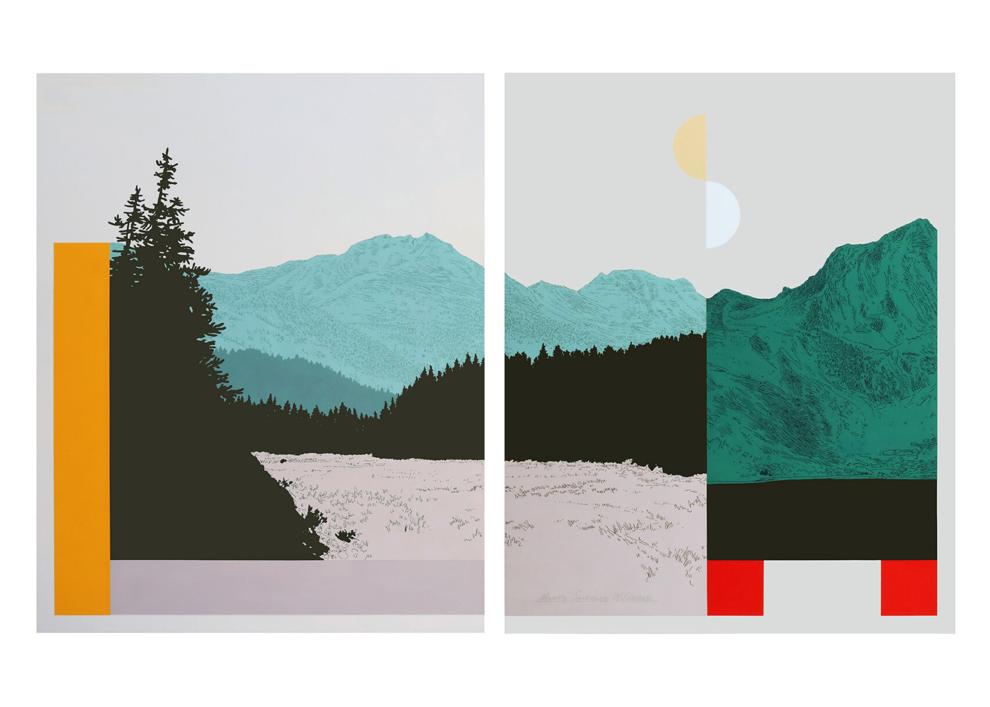 The first solo exhibition by artist Evan Hecox for Aspen's Hexton Gallery is now underway and will run until July 14.
The exhibition, titled "Perfect Day," applies Hecox's modern style to Aspen's bygone nostalgia. Hecox, whose work over the past two decades has included drawing, painting and engraving, as well as graphic design, is intimately familiar with the area. He and his family spent summers in the 70s and 80s in a small mining shack near the deserted town of Ashcroft.
Her mother was a weaver and her father an artist, and together they would attend the Aspen Institute's International Design Conference every year. The mining cabin no longer exists and the design conference ended nearly 20 years ago, according to a press release about the exhibition.
"Evan's work evokes a sense of order. His reinterpretation of iconic elements of urban and natural environments embodies the idea of ​​Aspen through the lens of time that passes, "the statement states." Precise both in his compositions and ethereal in his narratives, Hecox is able to involve us just as much which is enough to set in motion the wheels of mystery, nostalgia and intrigue. These works seem to offer a collective starting point to insert our memories and, in doing so, allow us to experience a similar sense of being rooted in this place ".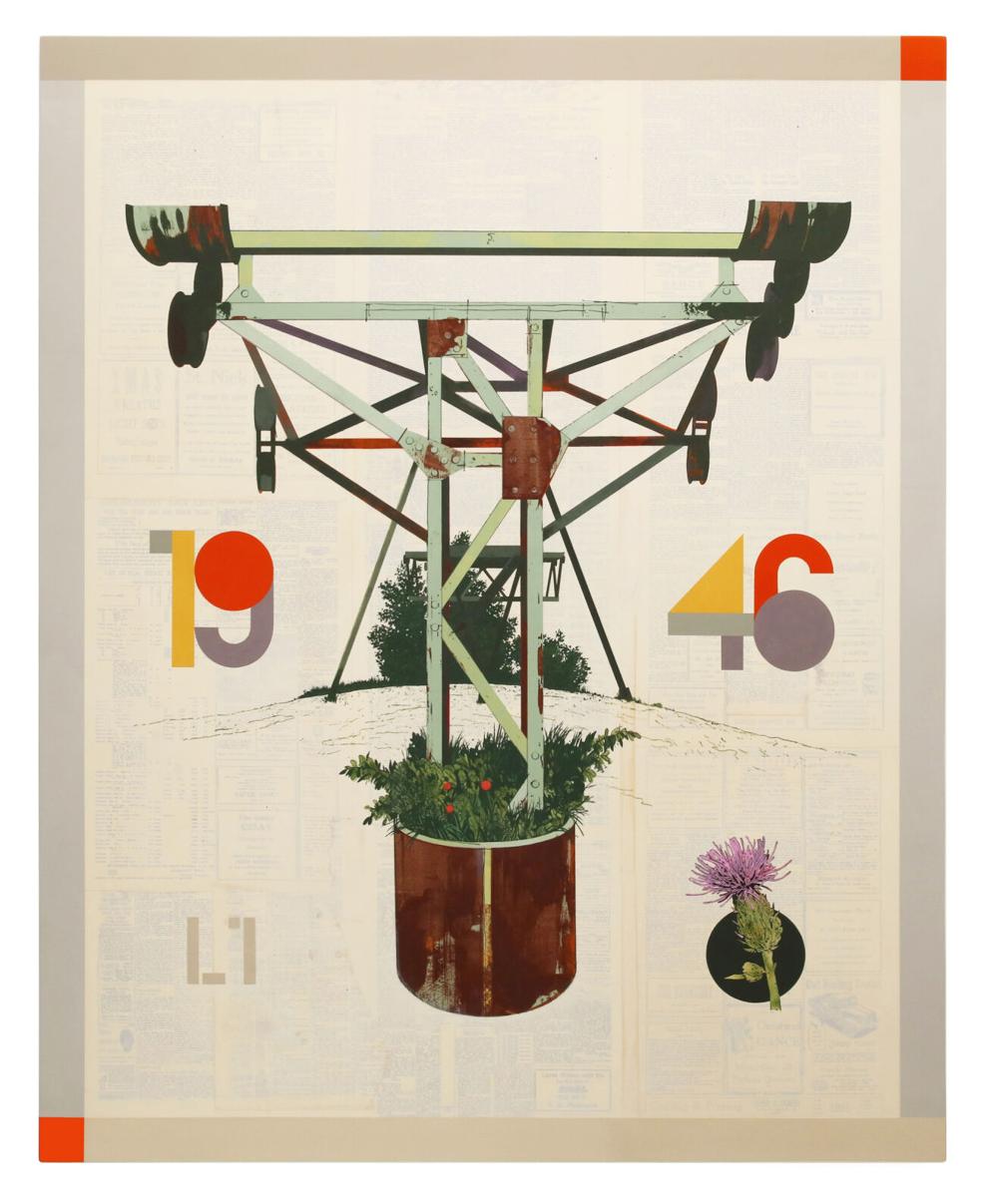 Hecox's work operates as a visual parallel to the lyrics immortalized by John Denver in the song "Rocky Mountain High" upon his arrival in Aspen ("… coming home to a place he had never been before"). Most of the artist's childhood memories are a fusion of experiences, all of which inform a sense of origin, the release states.
While the paintings included in "Perfect Day" are not about a single moment, their entirety suggests "a perfect day springing from the back of our mind, complete with the intense sun and deep shadows of an Aspen summer shrouded in the surrounding wilderness, "says the statement.
Much of Hecox's work draws inspiration from travel, with images ranging from big cities to remote desert scenes, all united by an eye for the atmosphere and sensations of a particular place and moment in time, the release adds.
"The work often reveals an underlying beauty contained within topics that would normally be overlooked or considered ugly," he says. "Mundane objects like bicycles, power lines or shopping carts take on new life as intricate line drawings. Urban scenes are filtered with an eye for abstraction, reducing the scenes to simple shapes and colors, sometimes distilled into pure abstract works or typographical interpretations of the world he sees.
"His worldview explores the constant organic change that occurs in both cities and the natural world," the statement continues.
Hecox has shown his work in solo and group exhibitions in the United States, Europe, Australia, Japan and Hong Kong. His design work has references from Japanese prints, European poster design, 1960s illustrations, Bauhaus typography and folk art.
The opening reception was held last week at the gallery, 447 E. Cooper Ave. On July 5th, Hecox will host a workshop on kite making inspired by his participation in a design conference as a child. To respond, please email [email protected]