US sets record solar capacity as prices fall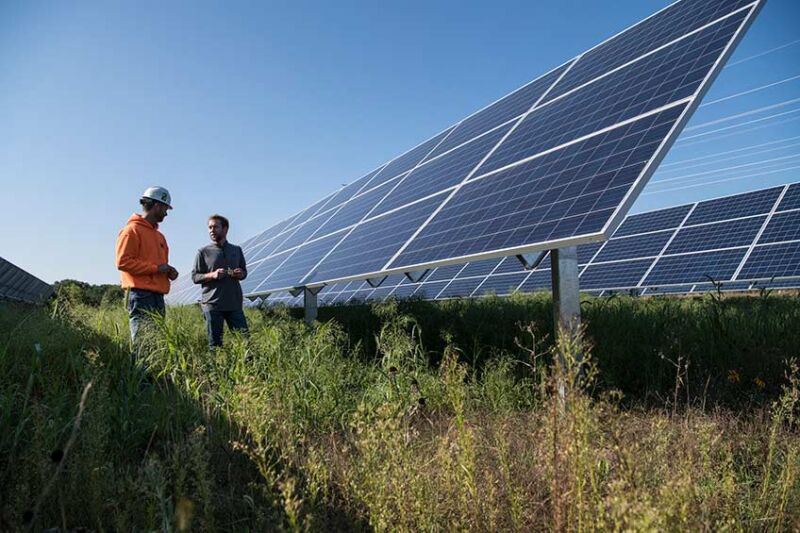 This week, the US Department of Energy's Berkeley Lab released its annual analysis of solar energy in the US. It found that half of the manufacturing capacity will be installed in the US by 2021 and is poised to dominate future installations. Costs have fallen by more than 75 percent since 2010, in part because; It is now cheaper to build and operate a solar plant than to buy fuel for an existing natural gas plant.
The analysis was conducted before the passage of the Inflation Reduction Act, which includes many incentives and tax breaks that will extend solar benefits in the coming years.
Solar, by numbers
In terms of large, utility-scale solar installations, the US added 12.5 gigawatts of new capacity last year, bringing total installed capacity to 50 gigawatts. Texas led the way with more than a third of total capacity (3.9 GW) added online in the Lone Star State. Combined with residential and other distributed solar installations, solar alone accounted for 45 percent of new generating capacity added to the grid last year.
How much of that growth shows up in solar supply figures? Five states now get more than 15 percent of their electricity from solar power, including Massachusetts and Vermont, while California gets 25 percent of its electricity from the sun.
Solar's expansion has been largely driven by falling costs. The DOE estimates that the cost of building a solar plant is falling by an average of 10 percent per year, a drop of more than 75 percent since 2010. This leaves prices around $1.35 per watt of capacity in 2021. Large-scale plants benefit the most, with projects over 50 MW costing up to 20 percent less than 20 MW.
The decline in prices is a somewhat odd trend given the fact that it is becoming more economical to set up large facilities in states that don't get much sun, such as Maine, Michigan and Wisconsin. As a result, the average incoming energy (measured as daily kilowatt-hours per square meter) has decreased by about 20 percent in newly constructed facilities over the past several years.
This has helped cause a large spread in what is known as capacity factor, which is calculated by dividing the amount of energy produced at a facility by the maximum amount of energy it could produce if it were produced 24 hours a day. The average capacity factor of solar plants in the US was 24 percent, while those outside were 9 percent lower and 35 percent higher. As prices continue to fall, this spread may become more pronounced, with more plants at the lower end of the range.